Main Articles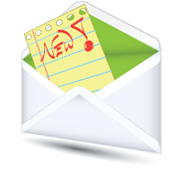 Unlike other email security solutions that rely on basic antispam, antivirus, and reputation analysis engines, the Websense® Email Security Gateway Anywhere combines the power of Web analysis and data loss prevention to protect against blended attacks. For example, when Websense ThreatSeeker® Network identifies newly infected websites, that intelligence is shared with the email security gateway to prevent email messages containing that URL link from entering the organization.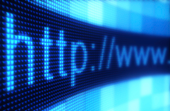 The Web can be dangerous ground, especially when you don't know what's behind a seemingly innocent link. Now, with ACEInsight you can get the scoop on any URL by leveraging Websense's visibility into today's threats. It's a free service and it's only a click away.
Block it or allow it? Social networking security just isn't that simple. You need content-level granularity to decide what exactly users should and shouldn't access. And that's a whole new spin that Websense has put on Web security.
The social Web is indeed the new Web — and a big target for mal-intents. So to harness its power, you need to build up your defenses in the three areas that matter most: acceptable use policy control, malware protection and data loss prevention. Only then can you embrace the social Web with true abandon.
Latest News
Frost & Sullivan Names Websense the Content Security Leader for 2010
Websense Defensio Shows New Facebook Security Features at DEMO Spring 2011
Websense Shows Clear Leadership With Security, Productivity, and Compliance Tools for the Social Web
Other News
The social Web phenomenon is now a top security concern among enterprise CIOs and CISOs. Many technologies powering social Web technology pose serious risks to enterprises and SMBs, as employees spend increasing amounts of time sharing data, accessing rich Web applications, and mixing consumer-based and enterprise technology.
Read more about what IDC thinks of Websense, and what they see in our future.
Featured review
As the licensed operator of the U.K. National Lottery, Camelot is governed by the National Lottery Commission and must meet stringent security standards. Camelot's security needs include preventing the loss of confidential data and protecting employees when they use email and social networking sites on the Web. Neil Thacker, Camelot information security analyst, explains how Websense unified content security is helping Camelot solve its big security challenges, detecting threats missed by the latest antivirus and other integrity solutions.
Watch this case study.
Did you know?
In 2010, the United States was the #1 country where malware connected to the Web. – Websense 2010 Threat Report
Websense Security Labs identified a 111.4% increase in number of malicious websites from 2009-2010.
ACEInsights is a free tool that allows you to identify malicious websites.
95% of the top 20 most popular websites are classified as social networking – Websense 2010 Threat Report
Customer Research

Help design new features for Websense security solutions. Take a brief survey on bandwidth features and black/white listing in Websense! You might even win a Kindle 3G! Congratulations to last month's winner: Jamie B.
By taking this survey, you are agreeing to our Terms and Conditions.
Resources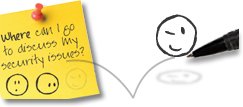 Thanks to those of you who attended our speakup webinar Preventing Data Loss. If you missed it, no worries, we recorded it so you can attend it at your leisure.
View preventing data loss.

Know before you go - Would you like to know about a site before you visit it? Websense has just unveiled a new, free research tool that provides detailed security information about any website. Look up website using, "the world's most advanced classification engine and analysis."
On April 13, at 7 a.m. (PST), join Dan Hubbard, Websense CTO, as he unveils ACEInsights and gives live demo of the new website. Learn about the analytics that power it, how it works, and why you should utilize this free tool.
You'll discover the power of ACE and the underlying technology that fuels Websense security solutions, providing you with the best protection against modern threats.
Sign up for this webcast on ACEInsights
This Webinar covers deployment requirements for v7.6 and, and offers best practice tips to ensure a successful transition. Make this Webinar your first step in deciding how to move to version 7.6. April 13, 8:30 a.m. (PDT)
Sign up for this Websense Support webinar.

Your business needs to have the right policies and protection in place to fully harness the power of the social Web. In this white paper, we introduce the Websense TRITON solution —the industry's first and only solution to combine industry-leading Web security, email security, and data loss prevention security technologies into one unified architecture.
Read this white paper on Unified Content Security in Practice.
In an interview at RSA Conference 2011, Larry Whiteside Jr., CISO of the Visiting Nurse Service of New York, outlines some of the successes and the pitfalls of deploying data loss prevention software for the first time. Whiteside took part in a panel discussion giving RSA attendees tips on how to successfully deploy DLP on endpoints by carefully rolling it out in stages.
View this interview from the RSA Conference 2011.
Quick Links
Share this newsletter
Do you know someone who might be interested in receiving this monthly newsletter? Share it!
©2012 Websense, Inc. All rights reserved. Websense and the Websense logo are registered trademarks of Websense, Inc. in the United States and various countries. All other trademarks are the property of their respective owner.
We respect your right to privacy - view our policy